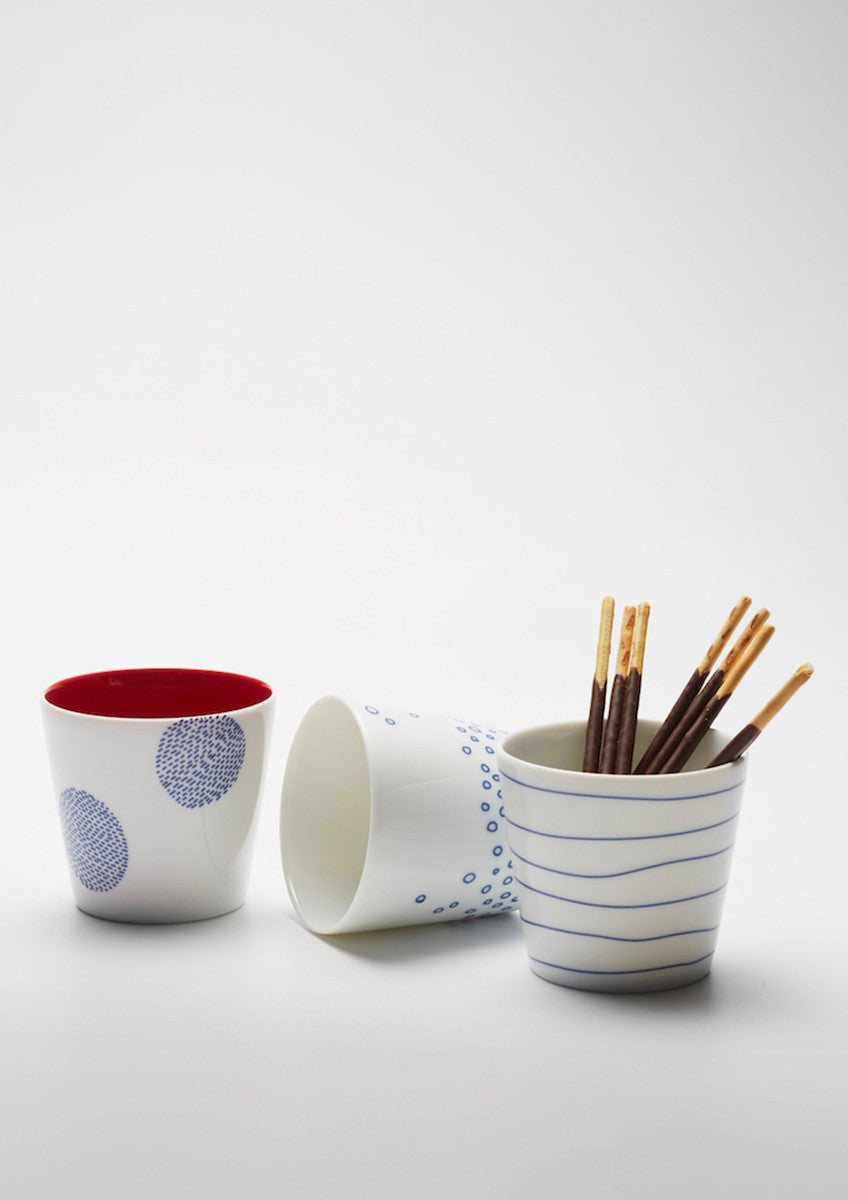 French Timbales Trio - Set of 3
$29.00 $74.00
Whimsical, colourful, festive trio of handcrafted Limoges porcelain tumblers (sold 3 per box). Made in France.
Materials: 100% Limoges porcelain.
About the Brand / Designer
Based in France, TH Manufacture is a collective of artisans and designers founded by Jean-Baptiste Ceaux, who felt the need to create a different way of looking at life and the creative spirit in all cultures. Committed to the original meaning of the word manufacture or 'made-by-hand', Jean-Baptiste's approach to design is simple, Our objects carry the stories of the people who conceived and made them. Our products build relationships between people and their environments. We choose to work at this personal, rather than mass-produced, scale, because we want to foster a responsible society. A society where people understand where things come from and what they mean.
Versatile enough for coffee, tea, dessert or use trio to create a unique table-scape as votive candle holders.
Each tumbler - Approximate Height: 7cm (2 3/4")
FREE Standard Shipping and Returns on Canada / USA orders $100 CAD or more
---